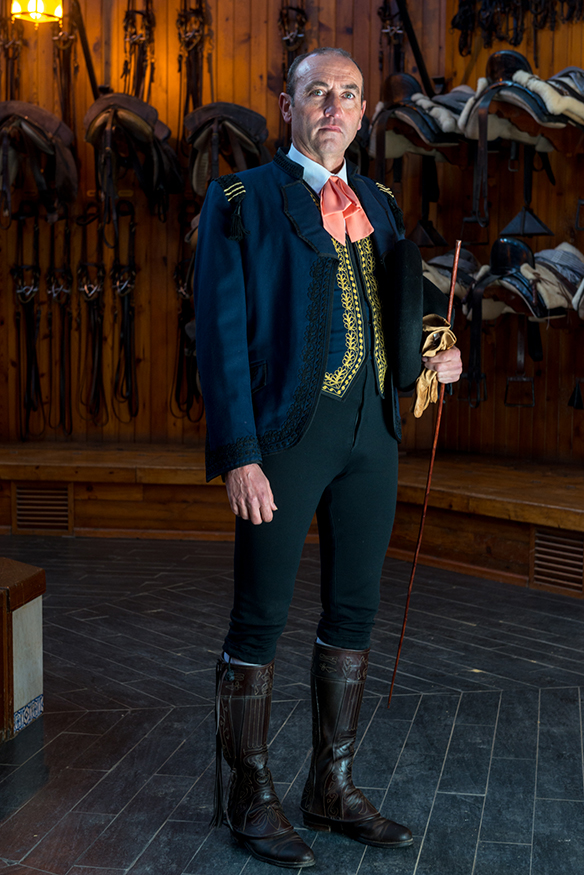 Gala costume
Based upon 18th century usage, this costume consists of a long embroidered jacket, waistcoat, buttoned breeches and "calañé" hat.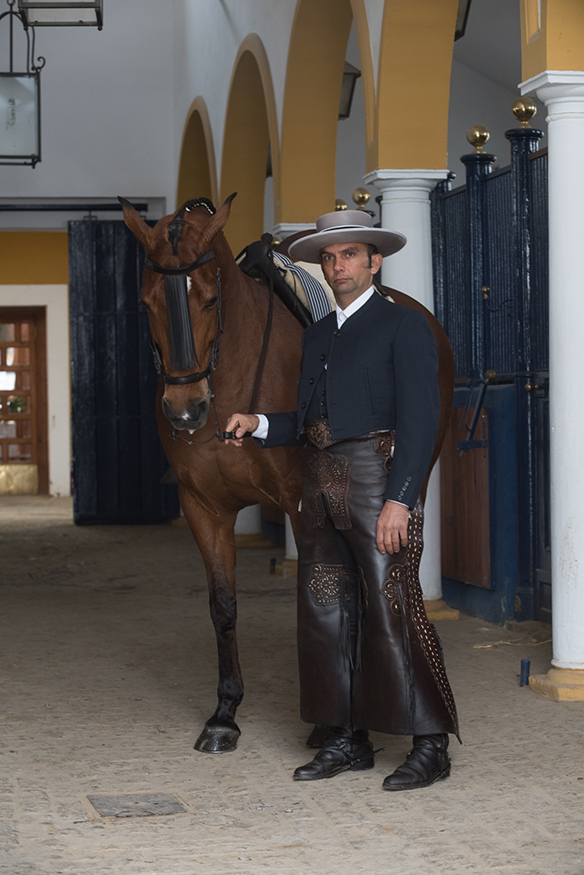 Short costume
This costume dates from the 19th century and is the most suitable attire for use when handling grazing cattle on horseback. It consists of a waist-length jacket, trousers with white turn-ups, cowboy boots and topped with a wide-brimmed hat.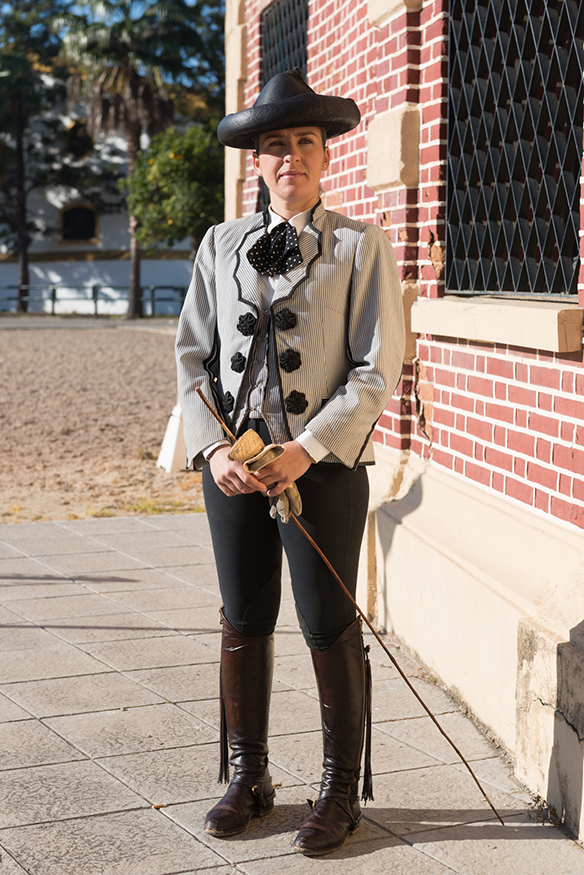 Working costume
Along the lines of the gala costume, though the jacket is striped and the embroidery is less sophisticated.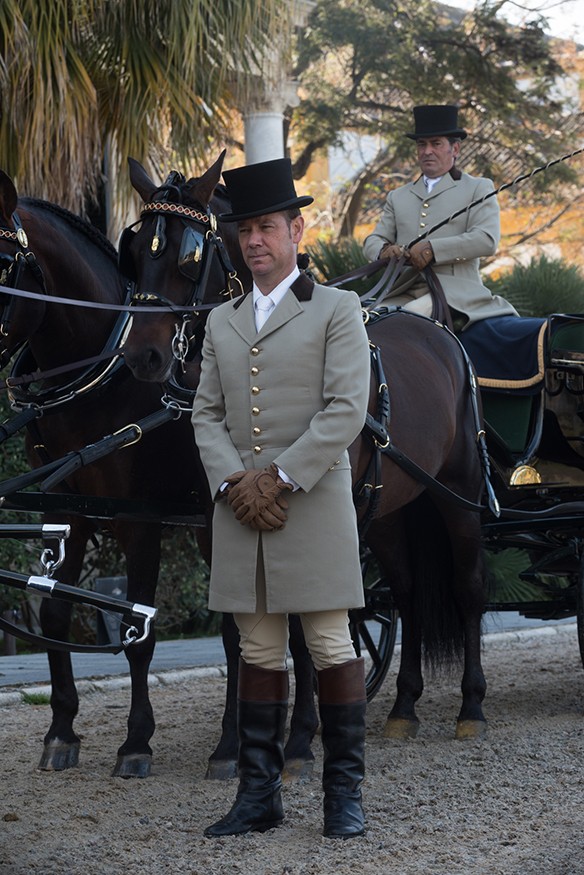 Coachman costume
Depending on the modality of the hitch: to the calesera or continental. Coachmen and auxiliaries wear: court suits, goyescos or continental style. In all the modalities it is an indispensable requirement to be covered with a hat, boots and jackets.