COLEXPERIENCIA (SCHOOL EXPERIENCE)
Learn about the Royal Andalusian School of Equestrian Art by the hand of our mascot Quino. The main objective of this didactic project is to spread knowledge of the equestrian world among the schoolchildren.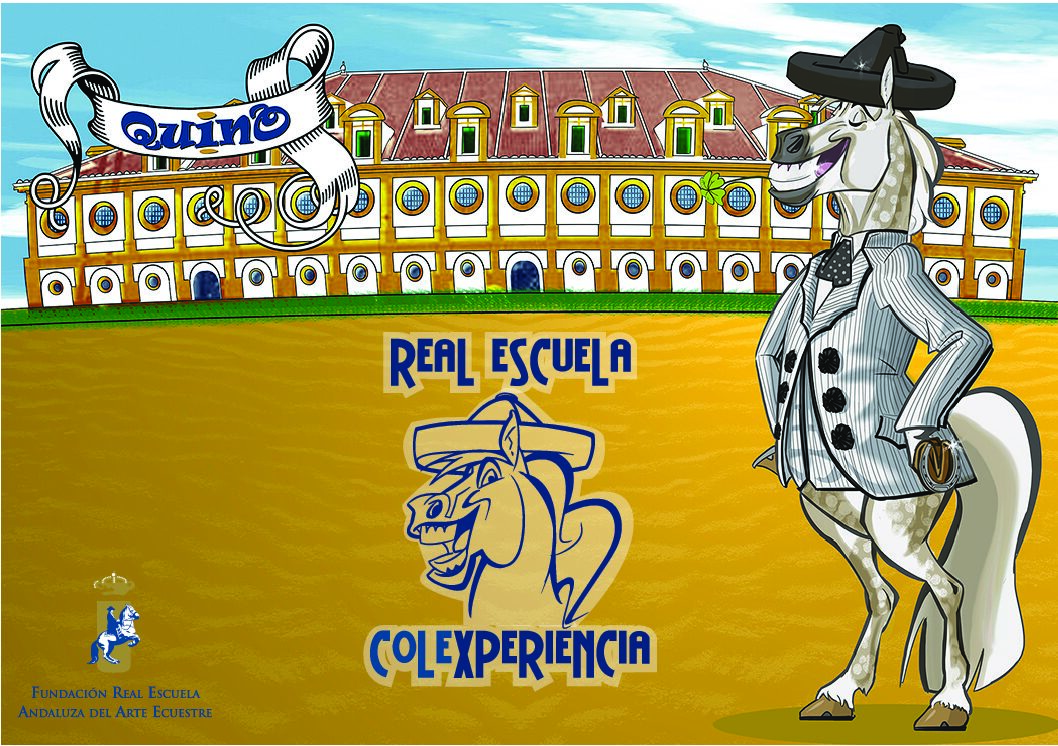 The children will be immersed into the Royal School life with COLEXPERIENCIA in one day tour. They will learn, in a fun way, about the care needs of a horse, so it will shine in all its beauty during the performance "How the Andalusian horses dance".
They will be familiarized with the equine's basic needs: food, health, cleanliness, but also with their daily trainings and some aspects of their history, all of this taking a guided tour through the stables, saddlery, arenas, veterinary clinic, museums and the 'Picadero Álvaro Domecq', offering our visitors an unforgettable experience.